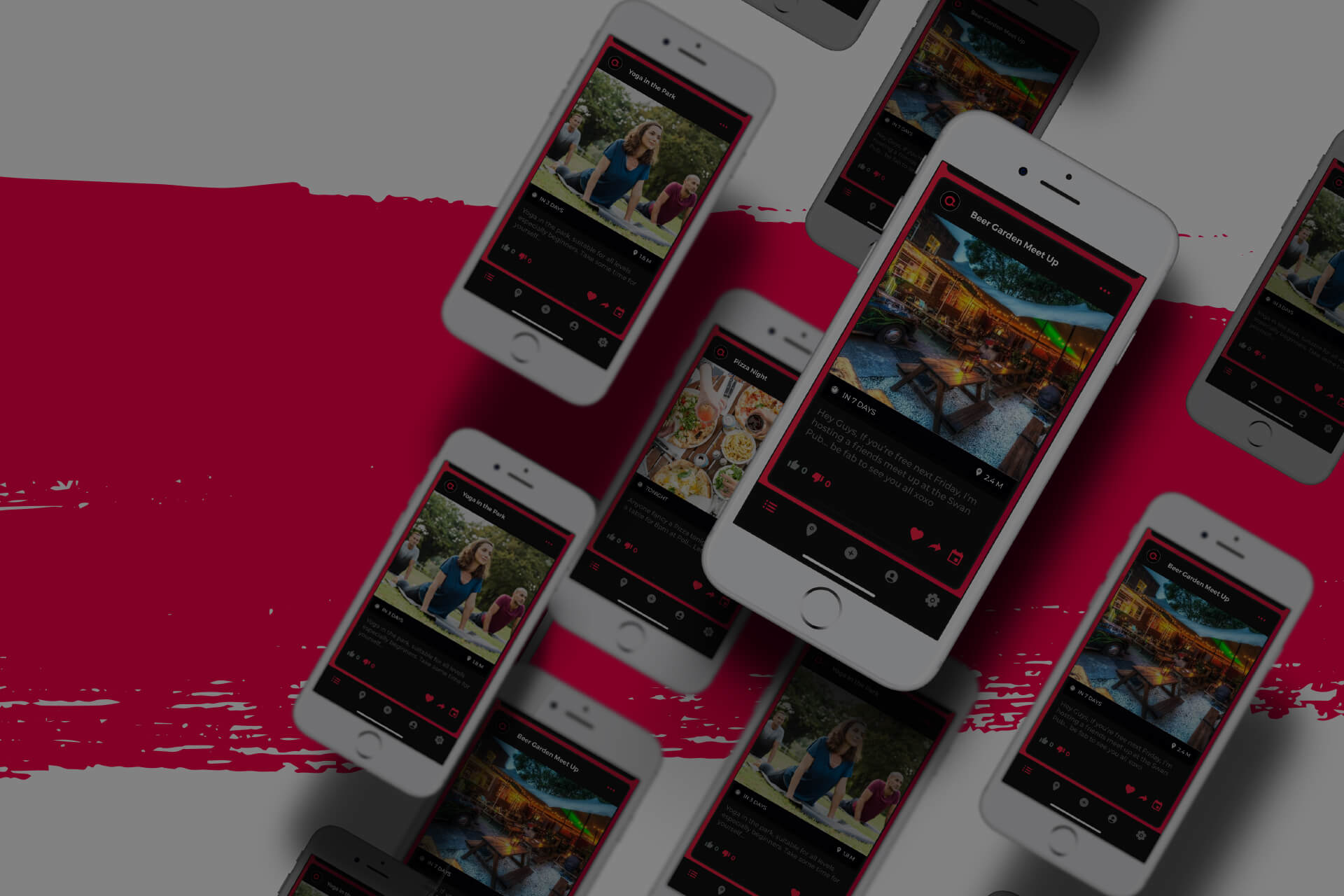 atmap is the local events app designed to make life easier in Warwickshire, combining an age- old sense of community with the latest technology that highlights everything good in Leamington Spa, Warwick, Coventry and beyond.
We want to make it easy for everyone with a passion to turn it into their side hustle, or even their main hustle!
Share your skill, rally your group, meet new and old friends, and excite the inner child within you with atmap.
Host any local event!
Once registered, you have the power to host any kind of event that fits your audience's needs, to help put plans into action. Whether you are a fitness enthusiast, football team, musician, hosting a party or corporate event – atmap's features allow you to organise free or paid, public or private events.
Who will see your local events?
It's up to you! Public events will be shown across our intuitive map and can only be viewed once attendees have registered and signed in with atmap. Anyone who uses the app will see what's happening within 5 miles of their current location. When they refresh the page, an extra 5 mile radius will be included in the feed. Private events will be shared at your choosing by sharing a link or QR code to your group of friends to get them involved.
Another great feature with atmap is push notifications. As a result, attendees who have previously attended your event and had a positive experience, will get 'pinged' the next time your public event goes live on atmap. All private events will still need to be shared.
Build your local events reputation
We want attendees to always have a positive experience on our app. Therefore, attendees can review your local events after it has finished with a thumbs up or thumbs down and include a picture of their experience. Equally, hosts can rate their attendees with a thumbs up and down on how they acted during the event.
Eventually, you will start to build a reputation on atmap that could prove fruitful for the future! You can ensure this can be carried through for the next time you repeat your event. But in order to do so, make sure you recycle your previous event by pressing 'create another' in your past events section.
Be a cut above the rest and ensure that you are a reputable influencer in the community.
We are here to help!
The atmap team is here to provide assistance every step of your journey. As local members of our community who are striving to help anyone – not just in a professional sense – we want everyone in Warwickshire and beyond to feel a stronger connection with everyone else. With 10 years of marketing experience we will go above and beyond in helping you capture video and photo content by attending your events on request, and who knows, we might get involved as part of our team day out!
Message our team by emailing jack@atmap.co.uk or come and pop into our office for a coffee and chat at 1 Mill Street, Leamington Spa, CV31 1ES
Get Active. Get Creative. Get Involved. Download atmap on iPhone and Android for FREE – Let's do this!
Book a video consultation