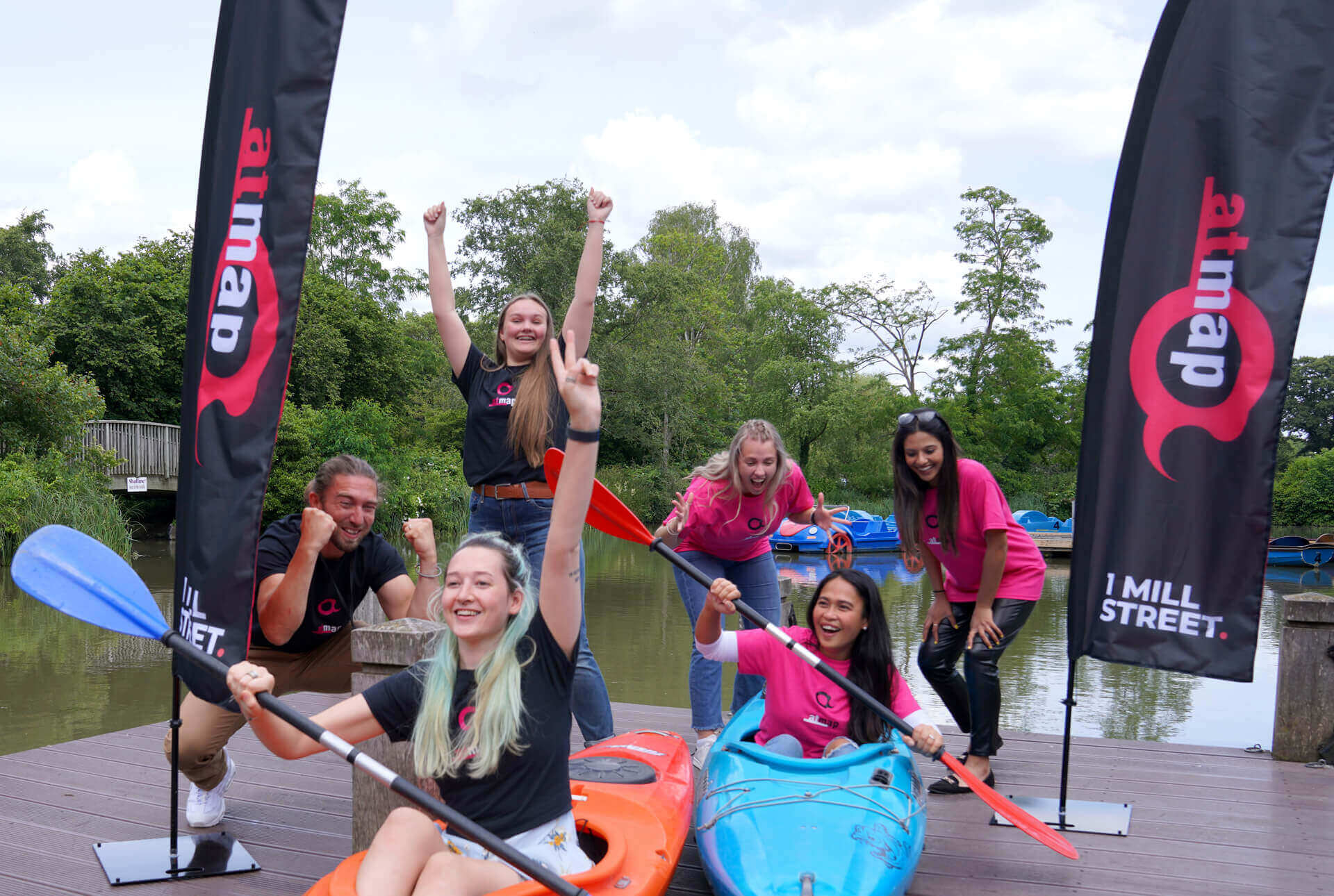 As students, our main goal with work experience was to have a clearer understanding of what potential career choices we could go into. We came across gibsonhaus through the help of our careers advisor and by general research of companies within our area. Having a particular interest in marketing and media, gibsonhaus became particularly interesting to us within our search, however it was not what we expected… at all.
Our Work Experience Expectations
Our prior knowledge of the marketing scene was small to say the least and as we began our journey with gibsonhaus that all changed for the better. Coming into work experience with little knowledge about digital marketing and media, we expected that our roles would consist of shadowing individuals, recapping previous projects and just generally helping with small things like mind maps and things of that genre. We were, however, pleasantly surprised when on our first day we were asked to create our own plan of social media posts that could be used for the company's recently released app.
Straight from the get go, the team, as well as other individuals in the office, took immediate interest in not only our aspirations but also our personal interests and backgrounds. It was a surprise that the team was so interested in our success during this placement because, from what we had gathered, many other places were not as welcoming and genuine.
The Journey
For the first couple of days we were assigned the important job of creating social media content for the company's new app, atmap. We were able to explore this further through editing software like Canva and Photoshop.
Holly and Bridie, the social media content creators, allowed us to create our own posts, stories, and videos for the atmap social media and by applying our specific skill sets to the jobs at hand, we were able to excel at this too. Considering our previous perceptions of the 'office life' for marketing work experience, we were pleased to accompany the team on a photoshoot for their app, helping with the concept and photography. Arriving back at the office, we were given first hand experience of the digital set up of both meetings and visual events.
To finalise the week, we were able to collaborate with the whole team on searching for upcoming events that we could add to the website, allowing us to really push our research skills and take on more precise aspects of both marketing and media.
Overall, our work experience at gibsonhaus was more than we could have expected. Throughout, we were welcomed with open arms and pushed to our creative limits and independence. gibsonhaus not only caters for their clients with the utmost professionalism but have also been the most enjoyable people we have ever worked with, welcoming, and kind.
For more information about gibsonhaus, atmap, or work experience you can email them on info@gibsonhaus.com
Written by Ava and Esha (Southam College, Year 12)
Book a video consultation